Harvard Cookin' Girl
Corporate Cookery
We truly believe cooking & dining create the ideal environment for corporate entertaining & team-building. The HCG Corporate Cookery specializes in teaching the science & art of cooking tasty, nutritious meals for healthy living in a professional yet relaxing venue through:
Corporate Events
Team Building
Client Appreciation
Executive Offsite
WHAT WE OFFER:
A beautiful & intimate professional venue for corporate events of up to 40 people.
Three state-of-the-art gourmet kitchen studios equipped by SieMatic, Sub-Zero, Wolf, Fixtures Living, etc.
Innovative event formats to promote & facilitate group interactions & teamwork in a highly engaging & social environment.
Menus & formats that can be custom-tailored for your specific needs and food sensitivities, along with a wide choice of cuisines: French, Italian, Spanish, Persian, Thai, Indian, Ayurvedic, and many more
Our lunches start around $80-90 per person depending on menu, format and courses and dinner at $110-120
By appointment only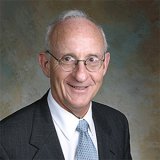 Mr. Ernest Rady
Our WPO group decided to have a gathering at the Harvard Cookin' Girl Studio instead of going to a restaurant. When I learned that we have to make our own food, I was not expecting much but to my surprise, it was the perfect venue for a group to mingle in an intimate and private setting. Those who wanted to watch Bibi cook a four course meal were delighted and those who wanted to have private or group conversations or "sip and stir" could do so in one of the three spacious studios. The food was made in front of us out of the freshest ingredients and all the "tricks" explained. We could bring our own wine and not be charged triple the price for it. All in all a delightful experience I'd recommend to the Corporate crowd, especially those who would like to do team exercises.
We create team-building activities and celebrations for organizations and corporations around the world. Our client list includes:
Agilent Technologies
Amylin Pharmaceuticals
Bank of America
Becton Dickinson
Berkshire Hathaway
Celgene Corporation
Cymer
Disney World Resorts
Ericcson
Event Team
Facebook
General Atomic
General Dynamics
GenProbe
Google
Hewitt-Packard
Hilton
Illumina
Inspirato
Intuit
Invitrogen – Thermo Fisher Scientific
ISIS Pharma
Johnson & Johnson
Kaiser Permanente
Kashi
Kyocera
LPL Financial
Marriott Corporation
Maxwell Technologies
MGM
Mitchell International
Neurocrine Biosciences
Novartis
Nuvasive
Oracle Corporation
Petco
Pfizer Pharmaceuticals
Prudential
Qualcomm
Quidel
ResMed
Salk Institute
San Diego Airport Authority
San Diego Food Bank
Scripps Health
Scripps Research Institute
Sequenom
Sony
Sotheby's
United Technology Systems
University of California
Vistage Worldwide
Volcano Corporation
WD40
Wells Fargo
Xerox
Yahoo!
YPO & WPO