Events, Corporate Cookery, Camps, Birthdays & more!
Children's Parties
With 9 years of experience, we have set the gold standard for children's birthday parties and special events. We create unforgettable cooking parties from age 3 to 18 and accept special dietary requests.  We make children with special needs feel at home as well.
Adult Parties
Whether you are celebrating an anniversary, special event, date night or a life milestone, organizing a corporate and work events, we are happy to create an atmosphere where you feel at ease.  At HCG you are not just having dinner and talking to the person seated next to you but feel like you are at a friend's house and learning to make new meals.
Public Events
We do not host as many open events as we used to but occasionally we highlight the cuisine of a certain region. However we have created the supper club where you can create your group of 10-12 people to come each month to HCG and experience the cuisine of a certain region. Those who opt for this option, have preferential pricing and perks.  Ask us about setting up a supper club.
Gift Cards
All recent studies show that people prefer to gift as well as receive an experience rather than a thing.  What better gift than to give a teenager the experience of a cooking class? Or to a newly wed couple the experience of cooking and learning together? Or a retirement gift in form of a new life experience?
Healthy & Wholesome
If your food is not made in front of you, it's hidden, not transparent and not honest. We don't make empty promises because we make your food with you, in front of you, with our love and promise of integrity. You will see, hold, chop and cook real food. We promise you spontaneous fun, laughter, a good time breaking bread with friends or strangers. We create collisionable hours for you to open up and talk about your burning issues. We will teach you how to make great food out of simple ingredients with old world techniques. You will walk away with a piece of our family and a good taste in your mouth and the knowledge of making this food again and again. This is our promise so don't you even think of eating in a restaurant ever again!:)
International Culture & Cuisine
Our chef Owner- Bibi Kasrai is self-taught. She never went to cooking school but is now one of the highest paid chefs in San Diego. She started her culinary journey as a child being helped by a grandma and mother who helped her develop her discerning palate. Since age 5 she has traveled the globe and has collected her favorite recipes in the homes and kitchens of the grandmas of the world.  " I don't make beautiful plates or use liquid nitrogen, I make grandma food and you will know it as soon as the spoon touches your mouth" she says.
Patrons & Community
Over the last 9 years, we have been honored to serve some of the best local, national and international clients. We have had the highest grades from peers as well as from clients all over the world. Please see the list of some of our corporate clients.
I read once that "Ikigai" is the Japanese concept of living longer, better and with a more meaningful and purposeful life. It is the raison d'etre or the idea of having a purpose in life.
After having met some of the world's wealthiest people through my career as a fundraiser, I realized that even those who have it all have the same existential problems as us. So I looked at my life and asked myself: when am the most happy? What gets me out of bed? what do I love to do? What can I be paid for? What am I good at? What does the world need?
After long hours of soul searching, I decided that I have to give my dream a try even at the price of failure.
I invite all of you to do what you love to do. People who come to HCG and come back again are foodies but they are also dreamers. They come for the food experience but also for the storytelling and collisionable hours we create.
Allow us to create your experience and your Ikigai for you.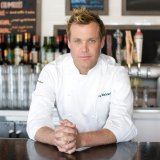 Brian Malarkey
Top Chef
Harvard Cookin' Girl is such a great spot for people to come and love being in the kitchen! Whether coming with a big group of friends or on a date, it's always a lot of fun with Bibi! Bibi is a great teacher, very educated and her passion for cooking (and loving food and teaching) is so neat to watch. I'm hoping to curate a cooking class / book signing event there soon so look out for that too.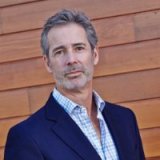 Michael Rosen
Founder, Juniper & Ivy and the Crack Shack
There are many cooking schools and related business that offer lessons, demonstrations and events. However, Harvard Cooking Girl, Bibi Kasrai offers a fully engaging experience that is far greater than the sum of its parts. Whether you are 7 or 70, a student, vacationer, or corporate executive a HCG experience is a must.

Nancy McCaleb
Award-winning choreographer
Instead of the "Harvard Cookin' Girl," I call this experience a magical evening with a "Brilliant Chef." Bibi is highly educated, and more importantly, she is highly personable and creates a loving environment — loving food — loving spices and herbs — loving cooking — and loving conversation. I shall return again and again for this delicious and inspiring experience. And I will confidently be throwing more dinner parties with fabulous new recipes and techniques thanks to this very special teacher.